There are certain boxsets every discerning gent should own. With summer coming to a close, its time to stock up and get to the small screen classics that you haven't had the time to watch.
Elysium Magazine looks through the best TV Boxsets you should own.
The Sopranos
HBO's mob masterpiece has become essential viewing since leading man James Gandolfini's sad and unexpected death this summer. The big man is magnetic as morally conflicted crime boss Tony Soprano, juggling the demands of his two dysfunctional families.
Witty wiseguy dialogue from a rogue's gallery of characters is punctuated by outbursts of obscene violence. Throw in a pervasive passion for food, movies and music, and you're as close to perfection as 86 episodes of TV can be.
Complete Seasons 1-6, £45
One of the most influential dramas of the last decade, the Madison Avenue advertising role models changed the way the discerning gent dressed (sharp-cut suits) and drank. Jon Hamm's suave and complex Don Draper is also the best discerning gent to grace the small screen since Tony Soprano. Roll on next year's seventh series.
Seasons 1-5, £49.99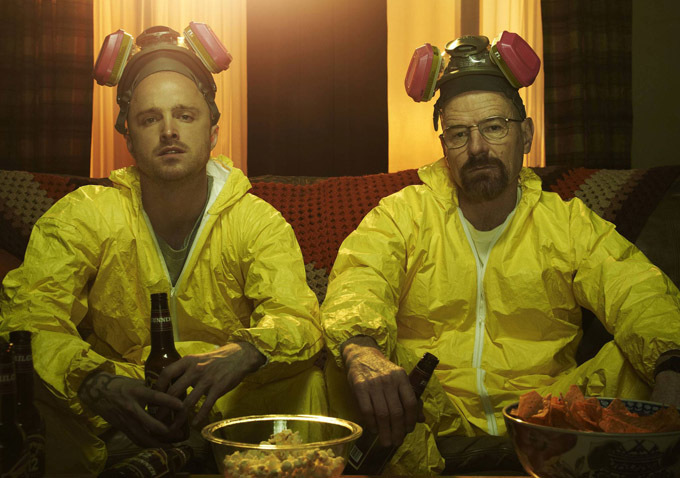 The dark plot arc follows chemistry teacher Walter White (triple Emmy winner Bryan Cranston), who gets cancer and starts manufacturing crystal meth to pay his medical bills and look after his growing family. Mild-mannered Walt gradually gets in deeper and deeper until he's a gangland drug kingpin. The final series is available now in the UK via Netflix and Blinkbox.
Season 1-4 Complete, £39
The Wire
Set across five series, it portrays different facets of the city of Baltimore: drug gangs, police, politics, the school system and media. Just about everyone is corrupt, compromised and portrayed by a top-notch character actor, with two leading British actors, Idris Elba and Dominic West. Grittily realistic and literary in scope, TV has rarely been so addictive. Everyone has a different favourite series – one thing is for sure, you need to see them all.
Complete Seasons 1-5, £39.99
Game of Thrones
The fantastic Game Of Thrones marginalises the more far-fetched elements of George RR Martin's bestselling books to make a compelling medieval epic, with only the odd dwarf and dragon. It follows the battle between the noble families of the Seven Kingdoms of Westeros to seize control of the Iron Throne. Allegiances shift, betrayal is rife and the war becomes more bloodthirsty as the saga gathers pace. Packed with fully fleshed-out characters, beautifully shot, with bone-crunching violence and graphic sex, this is escapism of unparalleled quality. Certainly a must watch – despite the World of Warcraft similarities.
Seasons 1-3, £39.90