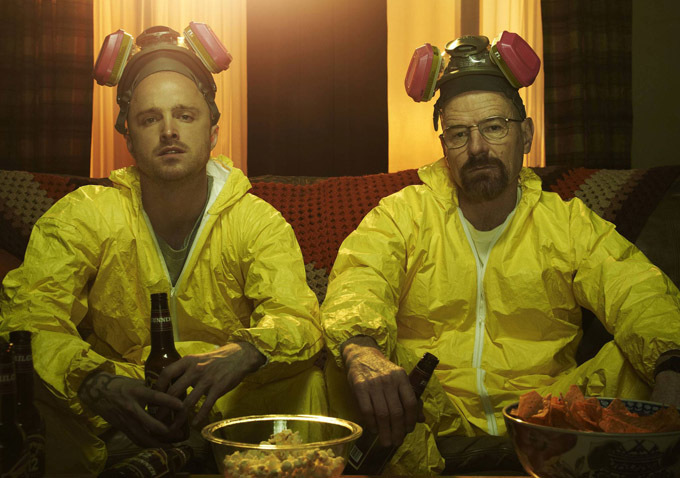 White and Pinkman return, in the final part of the hit TV show Breaking Bad, Elysium Magazine were late in the uptake of the critically acclaimed show but we are certainly glad we caught up for the final chapter. If you haven't seen Breaking Bad you can catch-up from series one on BlinkBox.
A massive 6 million people watched the first episode! Breaking Bad really is the most watched TV series – even exceeding the likes of Game of Thrones. Launched in 2008 as US cable network AMC's second original drama, Breaking Bad's cultural impact has grown and grown. As devotees wait to find out how Walter White's journey from cancer-ridden teacher to drug lord ends, they've been busy with a fan art everywhere! In homage to the devoted fans, we showcase the best Breaking Bad fan art and posters from the web.
You can download the latest episodes, and purchase a series pass of Breaking Bad from BlinkBox.
Breaking Bad – The Final Season
Weekly from Tuesday August 13 – Buy: £1.89 per episode (SD) and £2.49 (HD).
In a first for blinkbox, customers hooked on the Emmy and Golden Globe winning series will be able to buy and own the latest episodes of the gripping finale just after they have been enjoyed across the pond.  So if you're keen to see if Walter White (Bryan Cranston) and Jesse Pinkman's (Aaron Paul) industrial meth-amphetamine business comes crashing down – and who it takes with it – be sure to go to blinkbox on Tuesday and then every Tuesday for eight weeks. We're assured it'll be one hell of a ride.