Fans of the Mad Men series will have noticed the changes in Don Draper and his power to impress over time. There is certainly a correlation between Don bringing his best to the table and when he is uncertain or secretive. Yes, you have noticed!
Recap back to points when Draper's suits were sharp and his shirts pressed, his hair slicked and his chin carrying no more than a slight hint of a five o'clock shadow, he was all powerful. A lion of Madison Avenue. A prince among the "creatives". However, without the Brylcreem and he looked anodyne, his smile turning from winning to wonky. Unshaven he looked uncertain. Unsuited he felt unsuitable for anything but the world he had left behind.
So what have we learned? Grooming maketh the man! That's right – taking pride in your appearance will only result in rewards in and out of the workplace. Elysium Magazine has got together a selection of tips to get you on track to being a better man.
The hair
You may have noticed: we like Don Draper. But aside from the suits, the cigarettes and the sort of sex we're all hankering for, we admire one thing: his unfathomably impeccable hair. Want the look? Follow these easy steps:
Find a barber: Ask him to take it tight at the sides and leave it long on top. Make sure you know where you want to part it, as this will affect the end cut.
Rub a small amount of gel into the palms of your hands and smooth it through your hair.
Manoeuvre a pocket comb edge to pull the hair back and then make the side parting. Comb the top section over to the side and the side section down and back.
Then give the front a slight lift upwards as you comb it to create the soft quiff and pull this section in a slight diagonal off the face.
If you are concerned that the winter winds might blow your style out of place, finish with some strong-hold hairspray.
The Fragrance
Its fair to say Old Spice ruled the 1960s however, there were a number of luxury options available at the time. These include the classic Dunhill For Men, Guerlain Vetiver, and new kid on the block, Aramis for Men.
In keeping with the theme, a woody scent with leather base notes and a hint of sandalwood, you couldn't go wrong with one of our favourites: Aramis after shave.
For further information and pricing on Aramis after shave please visit Mankind.
The Shave
One thing is for sure, the traditions of a double-edge safety razor have lost but disappeared. Shaving brush now replaced by foam? The discerning gent will appreciate the finer traditions, as does Don Draper.
Bluebeards Revenge has a Privateer Collection, which includes luxury shaving cream, Badger hair shaving brush, a double-edged razor and a shaving stand.
Visit The Shaving Shack for further information.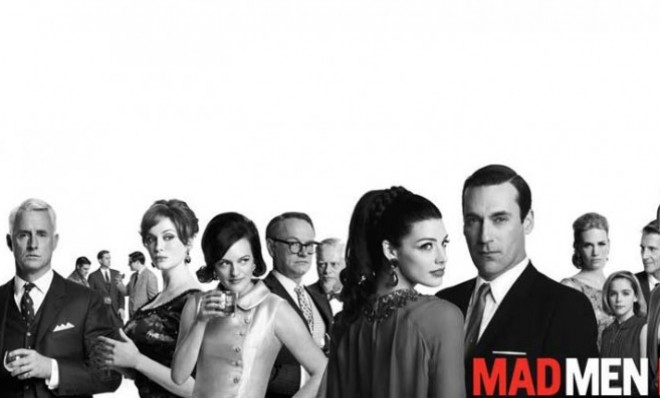 Elysium Magazine is looking forward to the return of the Mad Men in season six. Are there parts of your morning routine we may have forget? Get in touch and let us know via Twitter and Facebook.