As you know – Elysium loves style and fashion! London Fashion Week was a great show case of what we have to offer – and confirmation we have no problem playing with our cousins in New York.
Style Icons were out in force during the Fashion Week. Here is a selection of the discerning gents we noticed and took note of during London Fashion Week – they make it look so, so easy!
Kanye West
Mr West is never one to shy away from the spot light, London Fashion Week saw him take centre stage! He is one of the regulars on the Fashion Week tour and he ensures he dresses to impress! Never one to fade into the background, his suit makes a clear statement. He certainly is a discerning gent.
Ewan McGregor
In order to re-launch Belstaff, the company searched for the perfect front man and found it in adventure loving but suitably stylish Ewan McGregor. Again, no stranger to the Fashion Week circuit, McGregor take his relaxed style but makes it Hollywood with simplicity.
Dev Patel
Dev has been trying to raise his style profile since his big break in Hollywood – he was featured everywhere we went during London Fashion Week. He was hanging out with the likes of One Direction and the lovely Dita Von Teese! His approach to the suit was formal but it was a shame no pocket square was visible. Still, he has done well and no doubt his style stock will increase!
Christian Bale
The Dark Knight himself is no stranger to a dapper, tailored suit with an discerning attitude to fashion. The tailored jacket matches his silhouette perfectly and complements the scruffy grooming. London Fashion Week or not, Bale certainly is a style icon.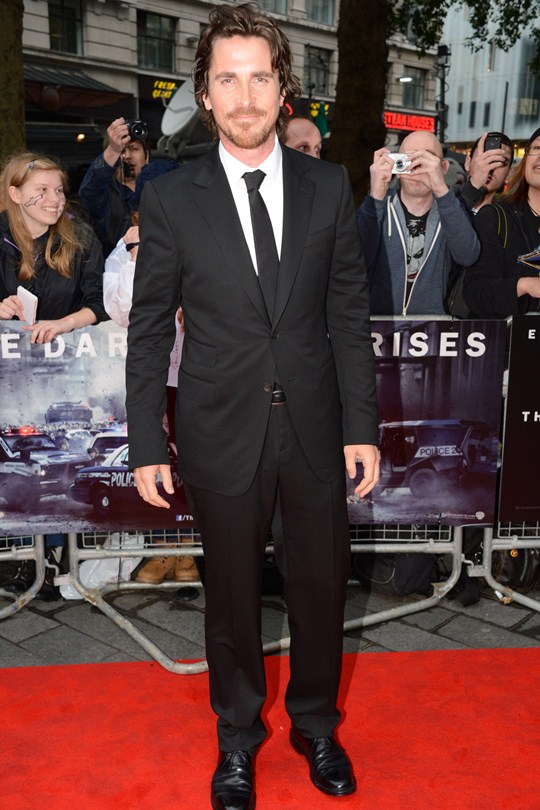 Tom Hardy
From elegant gent in Inception to tortured killer in The Dark Knight Rises, Hardy is getting bigger and better with every movie. Despite the movement of roles to the bad guy, Hardy manages to keep his look bold and traditional. The suit cut is always impeccable – London has another style icon!
Team Elysium
That's right – we have been visiting everything on show for London Fashion Week – ensuring style remained at the centre of what we did, we sent our discerning gents into the pit of a variety of shows to see whether they could compete with the fashionistas and divas associated with the catwalk. They didn't do a bad job either!
Elysium Magazine  loves style – what do you think of the discerning gents of #LFW? Let us know on Facebook or Twitter.