Elysium loves style and fashion and with London Fashion Week well underway, we thought it would be a good idea to look at the discerning gents attire in New York.
Style icons like Beckham and Gosling have been busy but no matter what – they never leave the dress code at relaxed. Elysium Magazine reviews their choice of outfits over the last couple of weeks.
David Beckham
No matter where he is, or what he does, Beckham does his best to remain discerning and he does it well. Fully supporting Victoria's collection at New York Fashion Week, he manages to still put together a dapper look even with Harper Seven on his arm. Thank you for raising the bar!
Ryan Lochte
Hot off the plane from his success at the Olympics, Ryan is America's new post boy. Now making the most for his position, he made himself visible as possible at Ralph Lauren show – front row, at New York Fashion Week. Ryan has clearly been reading our feature on the all important pocket square – good on him.
Joseph Gordon-Levitt
His stock is rising quick, as is his collection of suits! The star of the Dark Knight Rises confirms the double breasted jacket never went out of the scene as the pin stripe with the red badge makes a clear statement. A sharp cut with clear intent – fingers crossed he can continue with his discerning streak.
Ryan Gosling
Gosling is a frequent visitor to Elysium Magazine style pages and with good reason too! A simple look which is well rocked very well for the fashion week. No doubt this is another reason for the ladies to create more mayhem on the internet, praising Gosling's style. Ryan, we can't help but hate you a little.
The Duke of Cambridge
Despite William's new found hate for the French, he reminds us he can look sharp as they come in a suit good enough for a royal to wear. The pocket square is a nice touch and it's a great reminder to Closer (France) that the royals can look good in clothes too!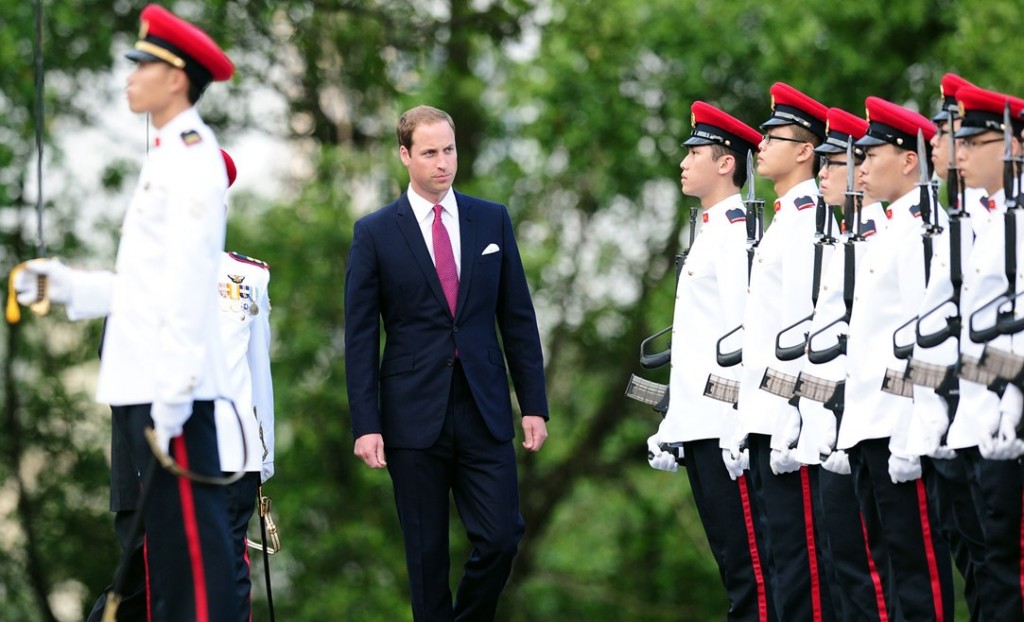 Jay Z
New York wouldn't be the same without Jay Z making the Fashion Week list – not only a spectator, Hilfiger has said he is inspired by the Watch The Throne rapper himself! Yes, Hilfiger listens to Jay Z when working on his collections – music and fashion go hand in hand.
Jay Z clearly looks to be upgrading his image in the fashion stakes, from his usual relaxed look, but nobody can blame him for trying.