It's a know fact that men who look good are better off financially, gain promotions at work quicker, live longer, have more friends and get a varied choice of women!
Dr. Gordon Patzer has conducted studies about societal biases towards people who are more physically attractive than others and the results are clear. We are a judgmental race and if men want to get ahead in life it pays to look good.
At Elysium we thought about what this means for men around the world – is everyone gifted with good looks the only ones to get ahead in life and enjoy having 150 more friends on Facebook? While Elysium Towers probably houses the best looking men in London (or so we have been told by the various women who pop over to steal our coffee!) there are things we could use to improve our chances out there in the big, fat judgmental world. So we have sought to compile a list of our reviews and provide a Return On Investment (ROI) for you so you know exactly what the benefits are and why.
Hair
More and More celebrities and fashion icons are going for the side sweep – the importance of keeping your hair in style can add to your look considerably. We tried REF Hair Care and a number of styles. There are three different products which work well.
REF Sculpting Gel (£10.95), REF Paste (£9.95) and our favourite REF Matte Cream (£9.95). A matte cream is for medium hold, texture and flexibility. It adds volume, smoothes cuticle and gives control with an extremely matte look and weightless support. Apply to dry or damp hair and style as desired.
ROI: Good Investment
Taking into consideration the quality, price and end result your on to a winner! We know Ryan knows a thing or two about style so it is worth considering your hair style as its a cheap and easy change that can make all the difference. Check out www.referencehaircare.com for further information on the fantastic products!
We also tried Label. M from Tony & Guy which provides a variety of different hair clays, pastes, gels, hair sprays and wax. The product ranges varies in price (from £9.95) but is not necessarily specific for men. As a result of the wide variety of products available it is difficult to determine what suits you best and if you like a variety of styles you will end up having to try a few before settling for one.
ROI:
Loss
While the product packaging look professional, the product itself does not rise to the challenge. The fact that the range is vast probably makes it more difficult for men to select the best type although most men have a dedicated wax, gel, clay, spray preference anyway. Further information about Label. M can be found from its website: www.labelm.com
Grooming and Moisturising 
Stand out from the crowd by ensuring your facial hair compliments your hairstyle and the shape of your face. By changing your facial hair, you can seriously play and emphasizes the features on your face. We came across a real man's shaving cream from Bluebeards Revenge (£9.99) which lavishes your face perfectly for a wet shave. The cream itself is best applied with a shaving brush which not many men use anymore – but it lathers up the cream to spread beautifully across the face and provides enough protection to avoid razor burns or cuts.
The Bluebeards Revenge have joined forces with charity Orchid to launch an innovative on-pack campaign to educate men on the three uniquely male cancers – and it has the backing of 2003 Rugby World Cup winner Phil "The Raging Bull" Vickery. The eye-catching packaging will feature potentially life saving advice for men on the inside of all its cartons.
ROI: Good Investment
The Bluebeards Revenge (www.bluebeards-revenge.co.uk) is a premium shaving cream and does a great job combating tough stubble and tackling common shaving problems like razor burn and rash. It also raises awareness of male cancer on each pack – testicular cancer is the most common cancer amongst young men aged 15-45 and affects 2,000 men a year. If caught early enough it has a cure rate of over 95% and yet in over 1/3 cases the disease will have spread before diagnosis. Providing a great shave and potentially saving your life is definitely gives it a positive return.
Another great find was a website which provides a subscription service to its products. Delightfully titled Men Are Useless, the site is designed for men who would like to try out high end toiletries and grooming goods, but don't want to splash out on expensive items without testing them first. As the UK's first male grooming product subscription service, Men Are Useless has added to its range and launched a luxury product pack, the 'Discovery Quarterly'.
The idea of a subscription service is perfect – it saves men time queuing up in Boots every month and also gives them the option of trying new products. The product pack is delivered straight to your door and fits through your post-box so there is no need to wait around to sign for delivery.
ROI: Good Investment
The idea of providing men a subscription service for toiletries is great and the fact that you get a selection to try is even better. In addition to a range of products, the cost of the Discovery Quarterly is only £10, including delivery! The customer service is  also great with response provided very quickly. If you're the type of guy who does like to look great and smell good, but is cautious about committing to an expensive splurge on something that may or may not be what you want, this is a great and easy a way to extend your knowledge of what's out there. Check out www.menareuseless.com for more information.
Moisturising is a must for any discerning gent and there are not many men that neglect to treat there skin on a daily basis. There is a huge range of creams out there but we tried the Instant Moisture Gel from Lab Series. The gel is formulated for all skin types and immediately cools your skin on application.
ROI: break-even
The effect of the gel disappears after only an hour or so and does little to protect the skin over the course of a day. Applying a daily moisturiser is a must but the gel, at £38 for 100ml, does not provide the benefits you and others should see to your skin. However, it does provide a cooling sensation which 'wakes-up' the skin. Further information is available from www.labseries.co.uk.
Technology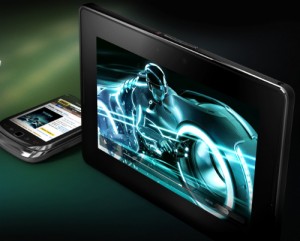 The Blackberry Playbook has just had an update to its OS which, to be fair, has been a long time coming. However, the new features has resulted in a increase in sales and is even outselling Android tablets.
The Playbook itself is an ideal size for carrying around at work, on the tube or for traveling. The new OS 2 has provided some much needed features which do improve the overall experience and usability of the tablet. The web browser now supports HTML 5 and Adobe Flash so there is a bigger variety of video content available than on the iPad.
The Apps available are still on the low side – and the fact that titles such as Angry Birds cost £5 does not help its appeal.
ROI:
Loss
The Playbook update is overdue but the price (£169) will tempt many new tablet users, as well as Blackberry fans, to the tablet. While the new OS 2 is a welcome update, the Playbook falls significantly behind the iPad. With the announcement of the 'third generation iPad' and reduced price for the iPad 2 the Playbook is not a worthy investment for the modern man.
Clothing
Outwear clothing represents an immediate image of you to everyone you pass on the street, on a night out and evening going to an interview. Its important that everyone discerning gent owns a selection of jackets to mark each occasion of stepping out into the  big fat judgemental world!
I Love 2 Love is a online store which provides a fantastic range of designer mens jackets which are made using premium leather. The price of the jackets vary and, with reductions, range from £30 to £275. The IL2L Men's Melton Hooded Duffle was a snatch at £54.99 and the Sergio Tacchini Asymmetric Jacket is a perfect mix of style and practicality which is perfect for the cold mornings and evenings.
ROI: Good Investment
The premium quality of the jackets we reviewed and the fantastic price reductions means you are on to a winner. The customer service via the help centre is superb with a easy returns service if needed. The leather quality means that the jackets will last for the long run and with free standard delivery you cant go wrong. Check out www.il2l.com for further details and the latest prices.
Accessories
Once you have your hair and grooming in place, its a good idea to accessorise! Cufflinks are important to any discerning gent and we found some sterling silver delights from Luxury Artisan.
The Knot Sterling Silver and Leather Cufflinks are handmade in Italy by skilled craftsmen. They are sterling silver and have leather inserts – they are available in Dark Blue, Orange, Bordeaux, Light Blue and Lilac.
The cufflinks really do stand out and compliment any shirt but go best on a plain white, just to highlight the cufflinks.
ROI: Good Investment
The cufflinks are £195 but the quality is clearly apparent. They are unique in setting and easily shine in the natural light – a great conversation starter for any annual pay review where you want to stand out from the crowd. Further information is available from the website www.luxuryartisan.com.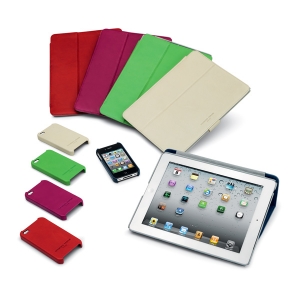 Luxury Artisan also provide high quality cases for your iPad. The Giorgio Fedon iPad 2 case, in Nappa Leather, provides a sturdy dock for the tablet and a felt screen facing cover to protect the screen when it closes.
The iPad 2 cases come in Black, Red, Lime Green, Dark Blue, Orange, Ruby Red and Cream and you can even get matching iPhone 4S cases. The quality of the cases are good and do provide rigid protection – having dropped the iPad 2 in the case a couple of times (it does happen!) I was glad it didn't break.
ROI:
Loss
The case itself is crafted perfectly but, fairly quickly, you will see the effects of opening and closing the case to get to the iPad wear away the leather. In addition to this the fact that the case is not compatible with the auto screen-lock with the iPad 2 and the price of £95 means there is little added value to the purchase.
We have been busy at Elysium Magazine compiling a list of the positive and negative returns on mens products. While some of these will not help you look more attractive they will improve your appearance, or stock, and other peoples perceptions of you. Dr Patzer's study did conclude that confidence made men work harder and get more motivated to do a better job – the confidence came from other peoples perceptions of them. So rocking the latest tech only adds to your stock!
Hopefully you find this useful but do let us know what you think by contacting us on Twitter using #ElysiumROI.