The Olympic Drink
Elysium Magazine stumbled upon rumours that Chinawhite had launched a Olympic exclusive cocktail to celebrate the biggest summer of sport in UK history. The rumours were correct! Priced at £2,012 the Golden Cocktail contains an extravagant mix of Hennessy Paradis Imperial Cognac, Luxor 24ct gold-leaf champagne and a handmade set of 18ct gold rings, which can be found at the bottom of the glass. The luxurious gold rings have been custom-made by London jeweller, Hirsh in 18ct gold and include four precious stones; ruby, black diamond, emerald and sapphire.
The cocktail, which will also be randomly gifted to some lucky British Gold winners, and can be pre-ordered by guests, has been created as part of the 'The Last Lap at Chinawhite', seventeen nights of exclusive events from July 27 to August 12. The series of events, which are specifically designed to provide the world's top athletes with the perfect environment to toast their achievements on track and field, is a concept first seen at Sydney in 2000.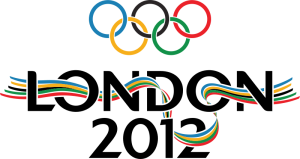 Rob Woodhouse, The Last Lap Founder and Olympic medallist added: "Athletes don't want to think about celebrating until they finish their last race or event.  Then it's party time, and they want to party in the heart of the city they're in, to experience the local culture. The Last Lap is set to be the best party in town and with this golden cocktail on offer for successful Brits, it's even more reason to go for gold!"
As well as offering this exclusive cocktail to successful British athletes, French champagne, Luxor will personalise an exclusive 75cl bottle, gilded in gold-leaf as a lasting memory of their achievement.
Any discerning gents looking for a exclusive cocktail to toast during the Olympics should head down to Chinawhite. More information about the cocktail can be found here: Golden Cocktail
Elysium Magazine would love to hear from anyone who plans to try the Golden Cocktail – get in touch and tweet what you think of the idea!