This years E3 had it all, gaming has evolved and the expectations on publishers to push the boundaries has never been so high. E3 showed that gamers still had much to look forward too – Elysium Magazine looks at the best on offer from the gaming showcase of the year!
Best Shooter – Titanfall
Titanfall, looks visually stunning and refreshing. We loved seeing the blend of mech and traditional person-to-person combat, the additions of wall-jumps and battlefields crammed full of computer-controlled soldiers, and the way it cleverly folds story into multiplayer.
Destiny also had much promise but there was a limited showcase from Sony. We remain excited nevertheless.
Runner-up: Call of Duty: Ghosts
Best Playable Game – Mario Kart 8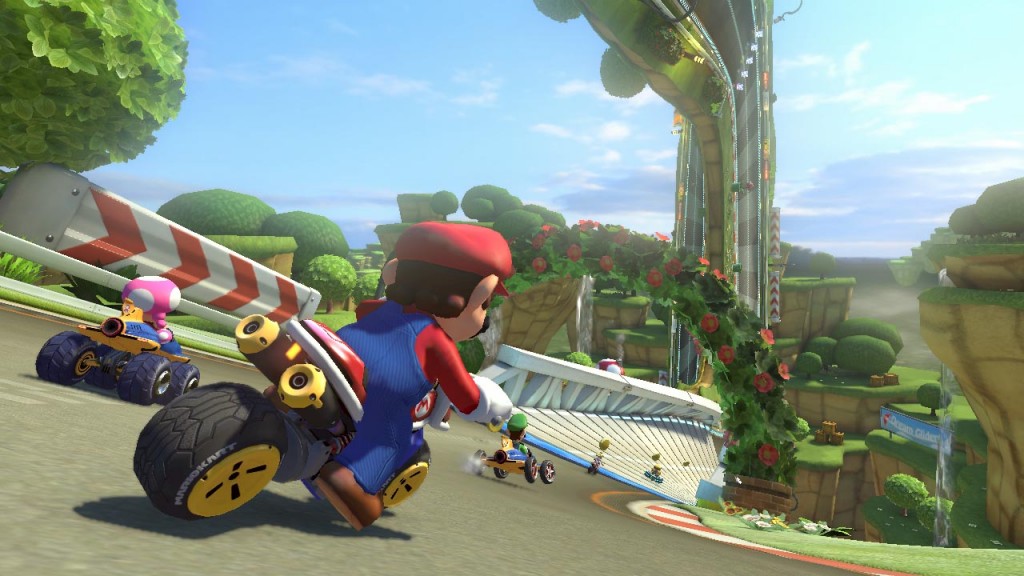 Nintendo had a low-key show compared to other publishers. However, as before, they offered playable builds of freshly-announced games that makes them worth a visit or two.
Even from a short demo, we can tell that Mario Kart 8 will be amazing. Blending high-speed jumps and hang gliding (yes hand gliding!) with new gravity-defying stages is mind-bending, and the series' long-awaited move to HD makes it visually the best-looking Wii U title yet.
It's just a shame we have to wait until early 2014 for more.
Runner-up: Dark Souls 2
Best Racer – The Crew
The racing genre dominated the show this year, from next-gen launch titles Drive Club and Forza Motorsport 5 to Need for Speed Rivals's well-implemented objective-based gameplay. A great demonstration of the evolution of driving games – even in the past couple of years.
But The Crew definitely had us the most interested. Part MMO and part open-world racer, the entirety of the United States is your playground. You can seamlessly hop from New York City to Route 66, taking part in ad-hoc challenges against players or the clock, or simply enjoy the scenery at your own pace. A refreshing feel for racing games for sure!
Runner-up: Drive Club
Best Multiplayer – Watch Dogs
While games like Assassin's Creed in recent years introduced multiplayer as an additional mode, Watch Dogs very cleverly weaves it into its single player experience. Many more gamers are demanding multiplayer action to keep games entertaining for the future.
In Watch Dogs you able to secretly step into someone else's game and attempt to hack that player. The victim has to then quickly find the hacker – who is dressed and tries to act like a regular everyday civilian – before a timer runs out, and if spotted, escalates into a chase sequence. It's simple but wonderfully executed, and something we can't wait to try.
Runner-up: Destiny
Game of E3 – Metal Gear Solid 5: The Phantom Pain
The Metal Gear Solid 5 E3 demo is one of the show's highlights for a reason: it looks incredible. All that stuff Kojima was saying about photorealism turned to be actually true.
Metal Gear Solid creator Hideo Kojima has explained that The Phantom Pain will be less like films than previous games, and more like a television show. The trailer, which showed some of the game play, really did provide a great demo of where the franchise is heading.
Runner-up: Watch Dog
Elysium Magazine is excited about the future of gaming – E3 demonstrated that the market is still full of excitement. Time will tell where the platform of choice is the Xbox One or PS4.