The discerning gent has a number of powerful accessories to utilise in his assault on style – many are everyday items which gents have little regard for. A little thought and effort can go along way when considering all aspects of your belongings when looking the part.
This week we take on wallets, more of us are concerned with what is inside than the actual wallet itself. When we consider shoes or a timepiece we take our time making the purchase – many see the wallet as a practical item and any will do. However, wallets certainly should be a considered part of the discerning gent's wardrobe – with the huge amount of variety on offer, its a shame more gents are not concerned.
Elysium Magazine has does all the work for the discerning gent and knuckled down a few select wallets that make the cut. Check out our favourites designs for a number of styles.
Slimline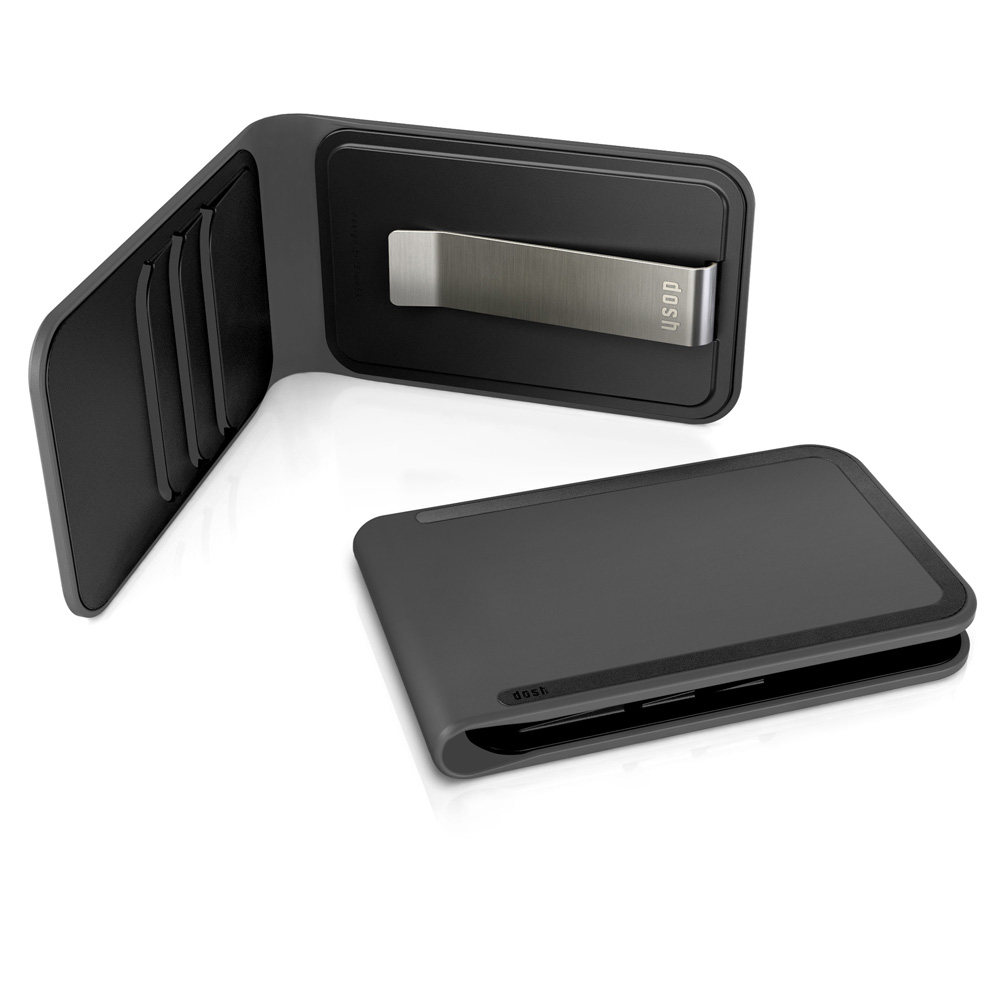 One range that caught our eye was the range from dosh, designed in Australia. It is a hardback graphite style wallet which easily fits into your back pocket. All dosh wallets are super slim and moulded in TPU, a highly durable, water-resistant polymer material with a luxurious feel. The special edition embossed range are distinct and certainly make a statement. The beauty of the design means the wallet will never be overpacked or overflowing. The minimal design works a treat.
For the complete range of wallets available from dosh visit the website: http://www.doshwallets.co.uk/
Incorporated
As technology moves on it won't be long until the contents of your wallet its replaced by your smart phone. As NFC technology becomes more mainstream, more purchases will be made by your phone over credit card. O2 believe that by 2020, mobile purchases will overtake card purchases for the first time.
Incorporating this is the Breffo iPhone case which is a luxurious sleeve with slots for your business cards and credit cards or identification. The sleeves are designed and made in the UK and certainly provide your phone with a stylish feel and look. The sleeve certainly can be a wallet replacement for the gent making a statement now, for the future.
The Breffo leather sleeve is available now from www.breffo.com.
Tradition
There will always be a market for the traditional gent's wallet, the aspect of style is brought out by Bottega Veneta with its Tourmaline Intrecciato Wallet. A meticulously crafted wallet which includes a coin compartment, in a bold colour and classic design. Simple yet stylish in a contemporary statement.
See the full range from Bottega Veneta on its website: www.bottegaveneta.com 
New age
A favourite among celebrities, J. Fold sets themselves apart as the coolest quality wallet brand you can actually afford. Dubbed the original sports wallet, J Fold Wallets are available in any colour or style you could possibly imagine and are known for their interesting exterior patterns. The design and functionality stays simple without any cheap inserts or unnecessary bulk.
for the complete range visit the J. Fold website: www.jfold.com